Call Today: (253) 529-1100
Healthcare without boundaries
Why do people come to the Yardley Institute from all over the world? In one word, results. Your care at Dr. Yardley's practice has a beginning, middle, and end. Before and after every treatment you will be measured to create a benchmark to measure improvement. Having a metrics based, goal-oriented process allows you to know when you no longer need the services of a professional. This unique approach to healthcare is the hallmark of the Yardley Institute.
Dr. Yardley's wealth of experience and specific focus on the brain-body connection have brought in patients from as far as Finland, Toronto and the Bahamas. Dr. Yardley's weekly radio program "Restoring Health, Improving Lives, Naturally" allows him to connect with thousands of people in the Pacific Northwest.
Your First Visit: What to Expect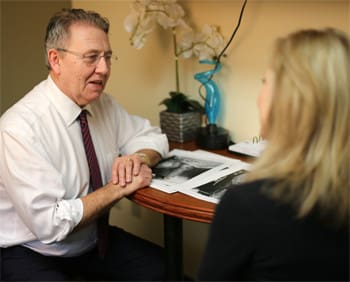 At the Yardley Institute, we truly believe in personalized care. From the moment you step in the door, you will see that our entire process is tailored specifically to fit your individual needs.
We start you off with a full consultation, evaluating your medical history and current issues and concerns to see how we can help. Your doctor will take measurements to assess your body's present alignment and brain-body connection. This consultation allows you and your doctor to better understand your body. You will only be considered a candidate for further care if, and only if, your consultation indicates a compromise in the brain-body connection.
After a thorough analysis of your health and measurements, we sit down with you and explain what the examination has revealed. You will be given a full breakdown and explanation of what we think your next steps should be and how it will affect you both clinically and financially. At the Yardley Institute we believe in full transparency, so there are no surprises.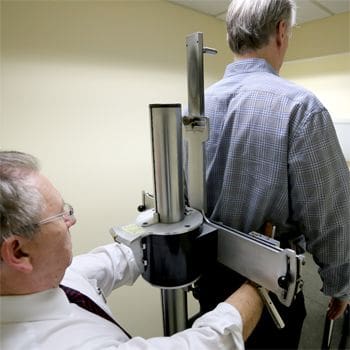 Anatometer
As part of the Yardley Institute's commitment to data-driven progress, we use an Anatometer to conduct a standing measurement, assessing posture and hip alignment.The Anatometer allows for readings in body distortion, primarily pelvic tilt, pelvic rotation, and C-1 subluxation.
Additionally, the device is used to measure muscular and skeletal stresses within the body. Requiring patients to do nothing more than stand, this non-intrusive medical tool is a key part of precision diagnosis for treatment.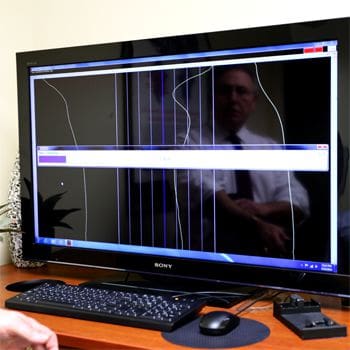 Orthometric Chair & Thermography
There are only 10 total Orthometric Chairs in the world, two of which are on the west coast of the United States. Both of the chairs on the west coast are located at the Yardley Institute. This tool measures the distance from your pelvis to the end of your knees allowing us to understand your alignment from a different angle. While in the chair we take a temperature measurement using thermography. This allows us to measure the sympathetic neural system to determine blood-flow and vasoconstriction.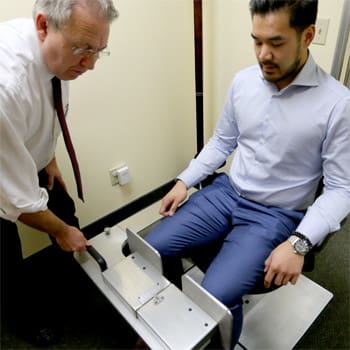 X-Rays and Surface EMG
We can only craft a solution to something to the extent that you can accurately define it. The Surface EMG is a non-invasive means of detecting electrical activity within a patient's musculature and provides a means to visually see results. We also use state of the art Digital X-ray developed by Fuji to make final assessments on the changes in your brain-body connection. Our X-ray system uses Cesium Panels that effectively reduces radiation exposure by 70%. The Yardley Institute believes metrics are necessary for all aspects of care — from the moment you enter the door to the moment treatment is finished.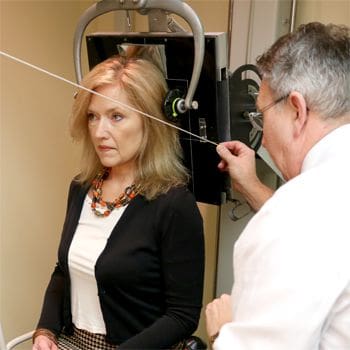 Receive a Free Health Consultation!